Buy our CD!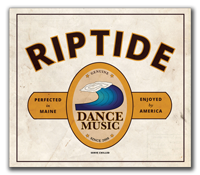 10 tracks, about 50 minutes
$15.00 + $3.50 shipping and processing fees.
Click this button to place your order:
You will be taken to PayPal, where you can pay with your own PayPal account, or with a regular ol' credit card, no signup required.
To purchase by check, or for international or wholesale orders, please write to info@riptidedanceband.com and let us know your address and how many discs you'd like to buy.
×